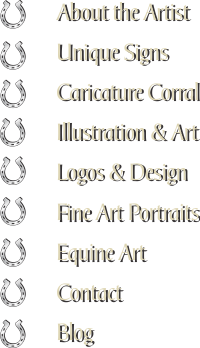 About the Artist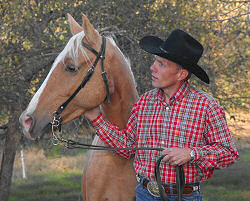 Russ Mills is an artist, cartoonist, illustrator, graphic designer, sign crafter and horse enthusiast that is based in the southeastern Kentucky town of Pineville, where he resides with his wife Melanie, an elementary school teacher and three sons.
Russ gives his Creator God the glory and honor for blessing him with the wide range of creative skills on display here. He has never had any formal training in any of the art fields he specializes in. He states, "Art is something that has always come naturally all my life. I have been drawing since I knew what a pencil was. I realize God has given me a great gift and it is my desire to glorify Him by using all my talents to the fullest of the ability He has given me."
Allow Russ, with his 30 years of professional experience provide you with a truly unique and high quality sign, logo, illustration, caricature, portrait, or equine art that will bring you years of pride, satisfaction and enjoyment.